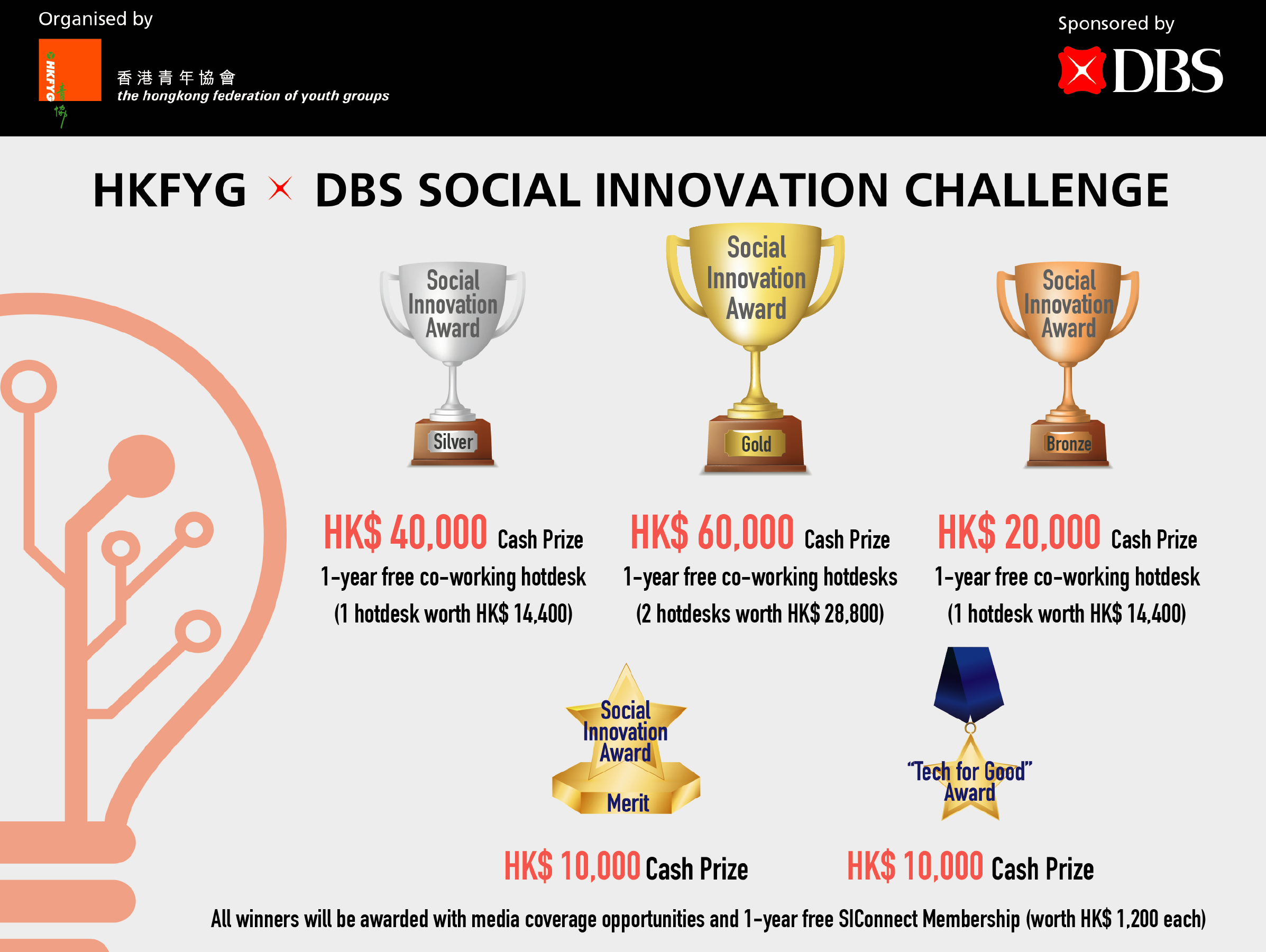 1. Objectives

● Develop a platform for social innovators to spark and enrich their ideas
● Broaden the network and support youth start-ups to upgrade their business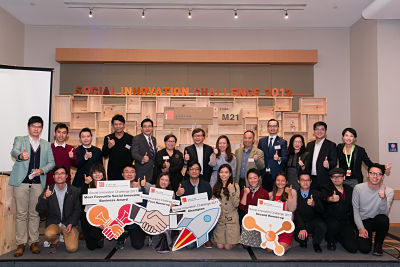 2. Eligibility

The Challenge is open to companies that meet the criteria below:
2.1 Business enterprises that improve our society or with a clear vision.
2.2 Business enterprises registered in Hong Kong after 1 November 2012, and which have been incorporated / set up in Hong Kong.
2.3 Business enterprises hold all valid permits and licenses required or necessary for their business and activities.
2.4 The representatives of each business enterprise must be Hong Kong residents aged between 18 and 45 (as at 15 Oct 2017) and be the founder(s) of the business, owning more than 50% share of the business.
2.5 Past and existing grantees of DBS Foundation are not eligible to apply HKFYG x DBS Social Innovation Challenge ("Challenge").

3. Applications

3.1 Online Registration
● Register and pay the registration fee (HK$100/business enterprise) by 5 pm, 15 October 2017(HK Time). Applicants will receive a confirmation email upon successful payment.

● Applicants are required to complete the online application form by 5 pm, 17 October 2017(HK Time).
Link: https://goo.gl/forms/eUzOwYgkN9Hilnmv1

● Applicants are required to submit a 15-20 pages PowerPoint and other supporting documents via email to sic@hkfyg.org.hk by 5 pm, 26 October 2017(HK Time).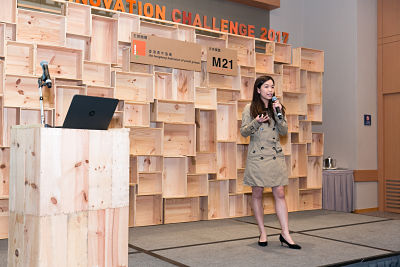 3.2 Screening
Eligible submissions will be reviewed and screened by the judging panel. 10 teams will be shortlisted for the Final Pitching Day.

3.3 Final Pitching
10 shortlisted teams will present and go through an Q&A session to pitch for 5 awards.

4. Judging Criteria

For the Social Innovation Award (Gold, Silver, Bronze and Merit Award), the Judging Criteria will be based on the following 6 areas:
A. Social Value
B. Innovation
C. Business Plan and Business Model
D. Market Positioning and Competitiveness
E. Team
F. Technology applicability
- The team having the highest score at the "Technology applicability" criterion will be awarded for the "Tech for Good" Award

5. Important Dates & Deadlines (2017)(HK Time):

● Registration and Paying the registration fee - by 5pm, 15 Oct
● Online application form Submission - by 5pm, 17 Oct
● PowerPoint Submission for Screening - by 5pm, 26 Oct
● Screening - 27 October - 2 Nov
● Announcement of Finalists - 6 Nov
● PowerPoint Submission for Final Pitching - by 5pm, 10 Nov
● Final Pitching Day - 16 Nov

條款及細則:
Please refer to the following link: https://goo.gl/ECh72N
---