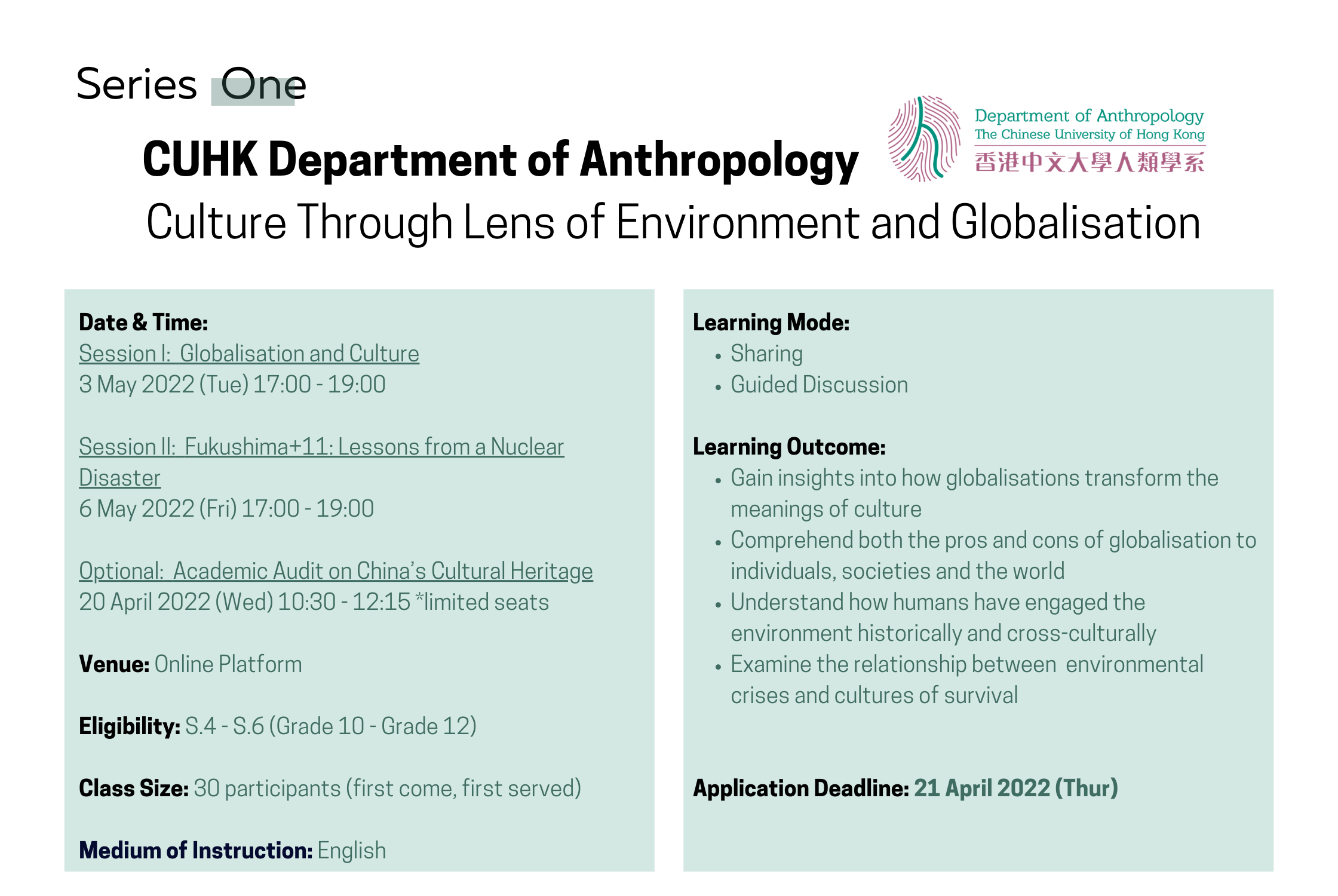 Joining forces with the CUHK Department of Anthropology, Pre-University Pilot Programme (Series I) will nurture you to develop a global outlook on culture, sustainability and economic development while meeting the international teaching professionals of CUHK.
Terms and Conditions:
Eligibility: S.4 - S.6 (Grade 10 - Grade 12)
Medium of Instruction: English
Programme Fee: HK$ 460 (Series One Only)
Please note that for the optional academic audit on 20 April is first-come-first-served, as places are limited.
For details, please refer to: www.bit.ly/Pre-University


Collection of Personal Information 個人資料收集
The personal data you provide will be used for purposes incidental to the programme you have enrolled in, e.g. issuing of receipts, collection of comments, data analysis and/or other matters that are pertinent to Hong Kong Federation of Youth Groups' missions and purposes. You have the right to check and amend your personal information. If you wish to check or amend your personal information, please email to personaldata@hkfyg.org.hk.
Disclaimer
The organiser reserves all rights to change, modify, add or remove elements or contents of the Programme at any time without prior notice. The organiser reserves all rights of final decision and interpretation when disputes arise.
---