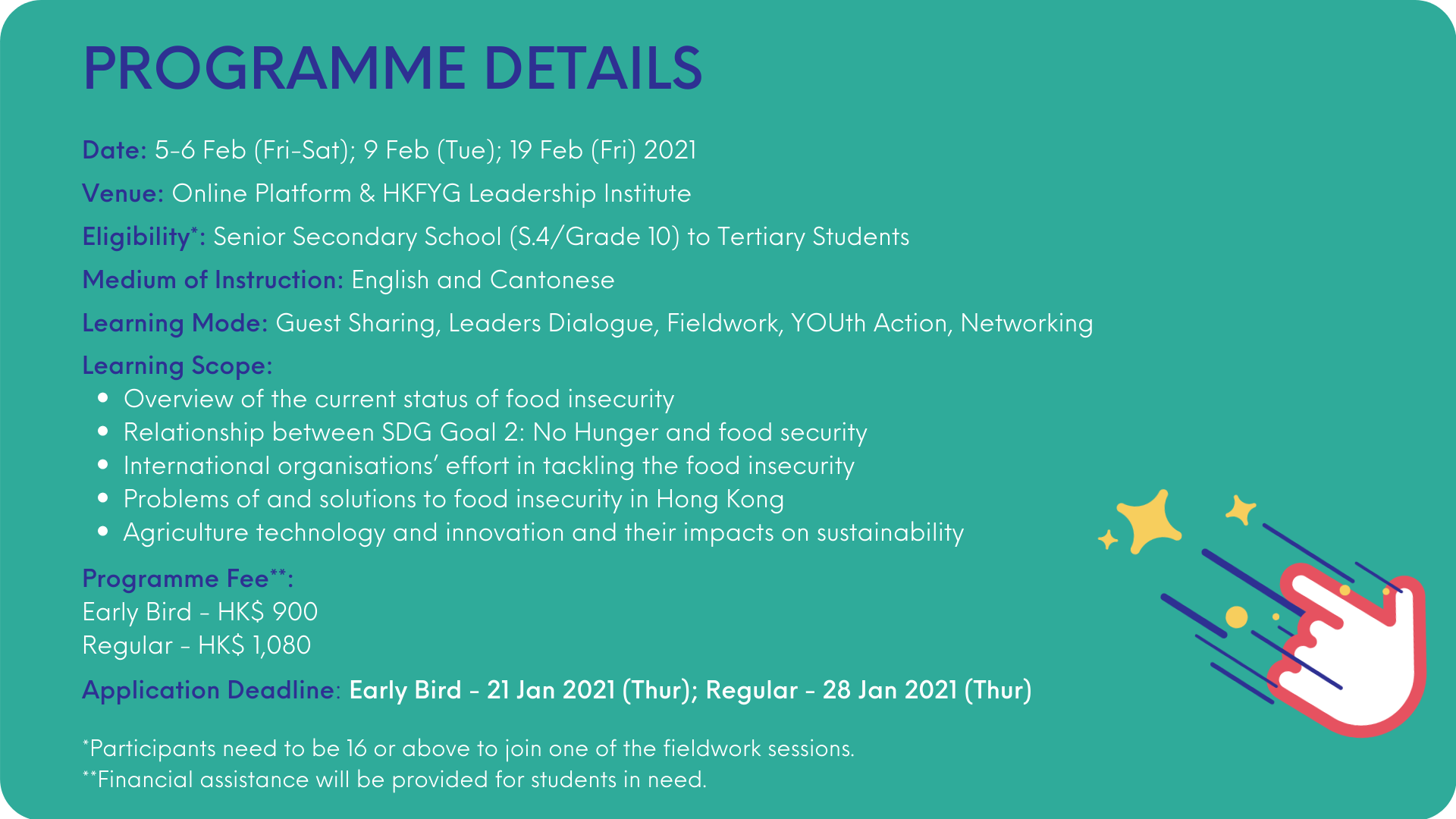 With "Food Security and Sustainability" as the theme, Leaders to Leaders Feb 2021 aims at facilitating young people's understanding of the issues surrounding global food security and challenging them to take action with their peers to co-create positive social impacts locally and globally.
Terms and Conditions:
Eligibility: S.4 - University Students
Programme Fee: HK$ 900 (Early Bird)
*Participants under 16 (by 9 Feb 2021) will not be eligible to join the am session of fieldwork
*All offline events might be held virtually in view of the COVID-19 pandemic.
For details, please refer to: http://bit.ly/LTL-Feb2021


Collection of Personal Information 個人資料收集
The personal data you provide will be used for purposes incidental to the programme you have enrolled in, e.g. issuing of receipts, collection of comments, data analysis and/or other matters that are pertinent to Hong Kong Federation of Youth Groups' missions and purposes. You have the right to check and amend your personal information. If you wish to check or amend your personal information, please email to personaldata@hkfyg.org.hk.
Disclaimer
The organiser reserves all rights to change, modify, add or remove elements or contents of the Programme at any time without prior notice. The organiser reserves all rights of final decision and interpretation when disputes arise.
---